Hearing aids have come a long way. Modern, digital hearing aids are a far cry from the analogue hearing aids of days gone by.
Helen King Hearing Solutions offers five styles of hearing aid, including some that are so tiny they're almost invisible. All the hearing aids we sell in Canberra are easy to wear and adjust. They're lighter and more comfortable than the older style of hearing aid.
Modern digital hearing aids provide users in Canberra with the following benefits:
automatically enhance speech and reduce background noise
provide clear, distortion free sound
reduce whistling sounds, especially when you use the telephone
let you adjust amplification and sound according to your needs, so loud sounds are never uncomfortably loud and you can hear low noise and speech
make your own voice sound natural, not tinny or hollow
enable you to understand speech better in noisy surroundings
let you fall in love with music again
localise disturbing noise and bring speech into focus
always ensure listening comfort
are comfortable to wear all day long, from early morning to late evening.
Helen King Hearing Solutions is your one-stop shop for quality hearing aids in Canberra. We stock many of the world's leading brands, including Bernafon, GN ReSound, Oticon, Phonak, Siemens / Signia, Sonic, Starkey and Widex.

Bernafon's mission is to help people to hear better. This company, based in Switzerland, has been providing people with innovative, quality, state-of-the-art hearing solutions for 60 years.
GN ReSound Group is the leading international manufacturer of advanced technology hearing instruments. The company offers a full range of hearing instruments under a range of brand names including GN ReSound, Beltone, ReSound, Danavox and Viennatone.

We believe that it takes more than technology to create the best hearing care solution. That's why we put the individual needs and wishes of the hard-of-hearing first in our development of new hearing care solutions.

The Phonak Group is committed to product leadership and innovation. The company is fully committed to fighting the stigma attached to hearing loss, to tearing down barriers for the hearing-impaired and to finding new ways to help people reconnect to the beauty of sound.
Starkey Hearing Technologies is a world leader in manufacturing and delivering advanced hearing solutions. To date, the company has given more than one million hearing aids to people around the world.

Widex is committed to giving people with hearing loss a better quality of life through research, development and production of hearing aids as well as through comprehensive information. Widex is a world leader in digital hearing aid manufacturing.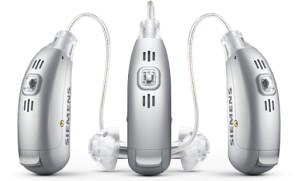 Siemens Hearing Instruments designs, engineers and manufactures digital and digitally programmable hearing instruments including all custom styles. It is one of the largest manufacturers of hearing instruments in Australia.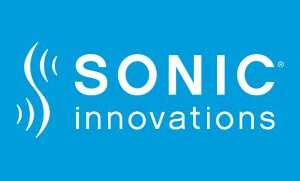 Sonic appreciates the value of hearing and seeks to help people find the greatest enjoyment from it. Sonic envisions a world where all people can enjoy the sounds that enrich everyday life.
Hearing aid repairs – Canberra
Helen King Hearing Solutions also provides hearing aid repairs in Canberra
Hearing aids are an essential part of everyday life for people with hearing impairments. We provide a quick turnaround on all repairs, ensuring you have your hearing aid back as soon as possible. If you require hearing aid repairs in Canberra, please contact us today.